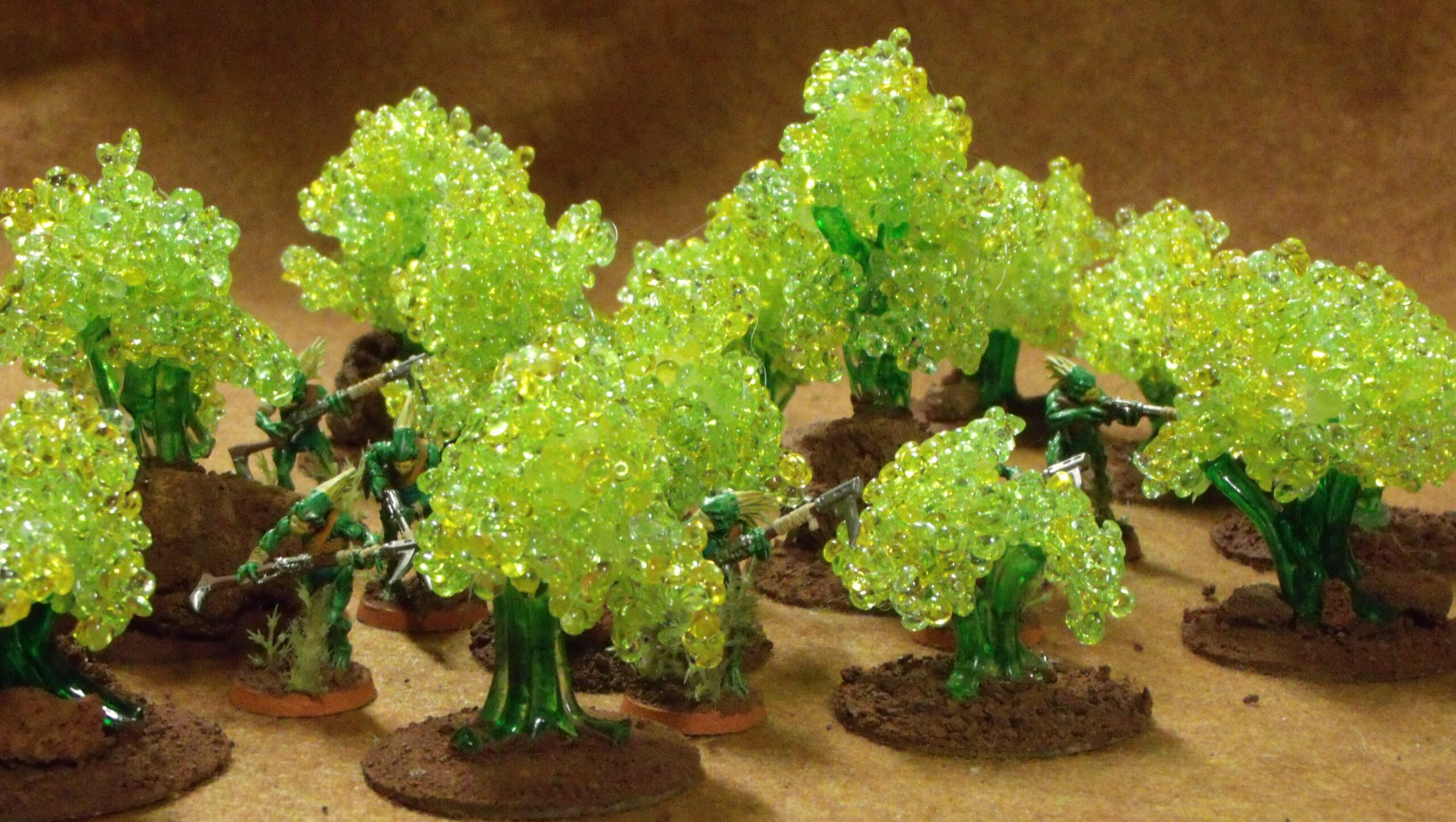 Foliage clumps are a very useful item to have when making vegetation. They can be used in many different ways to make many different plants. We used decorative plastic pebbles to make these. They were on sale for $1 a bag at a craft store, so the completed set of trees that were made from them cost less than $10. Small plastic beads also work really well for this so keep an open mind about your sources for plastic.
We made the foliage clumps by mixing two shades of green and one of yellow. The trick with this is to get some plastic that is shaded close enough to blend, but still be noticeably different.
Spread them out in a Pyrex dish and heat them in the oven. The dish gets very hot so you have to make sure that you don't touch it (use an oven mitt and a spatula), but the plastic is surprisingly cooler. Once the plastic is hot enough to start becoming spongy and begins sticking together, start pealing it off in chunks. The time between when it is almost too hot to touch and when it is too cool to still work with is only about a second so you have to work fast. As long as you keep it moving, very little heat is transferred between the plastic and your hand. In other words if you hold it tightly, your hand gets hot, and the plastic is quickly too cool to work. However, if you make minimal contact and work fast then you won't even feel the heat in the plastic. You probably want to try this a few times with a small amount of plastic to get the hang of it before you try doing it in mass. Using thin leather gloves is highly recommended during this process.
The resulting randomly shaped and sized clumps were then hot glued onto the trunks.