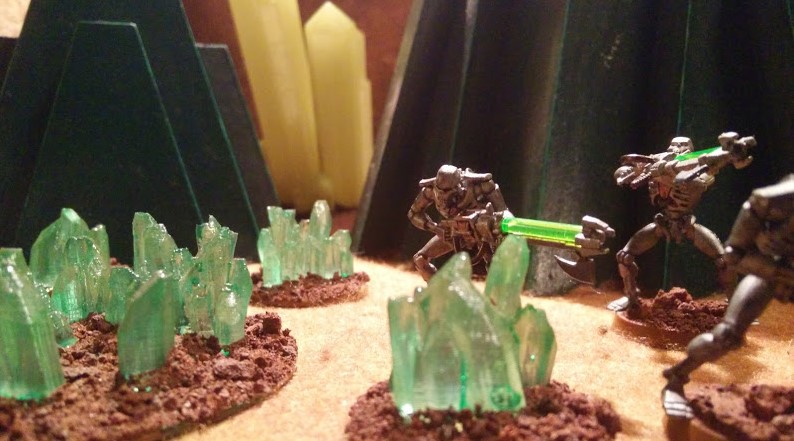 It's been a while since we made any crystals to add to our collection, so we figured that it was about time to make a few more.
The process used to make these was essentially the same as the last set of crystals we made with a mold. With the last set the intention was to make some crystals that were uniform enough to easily stack together. This enabled us to use them to make barriers and larger groupings easily. This set however is a completely different concept. These were made as random as possible, so they don't fit together very easily. This leaves them as excellent unstructured scatter terrain or accent details for things like bases.
Like last time, we started with a 3-D drawing of what we wanted the finished crystals to look like.
The master mold was then printed and a mold cast from it.
Clear resin was poured into the mold and allowed to cure. Once the mold is made, this can be repeated as many times as needed.
Once the resin has cured, the pieces are glued down to a base and painted to the desired color.
The crystals can grouped with crystals of other shapes and colors, or simply placed alone.