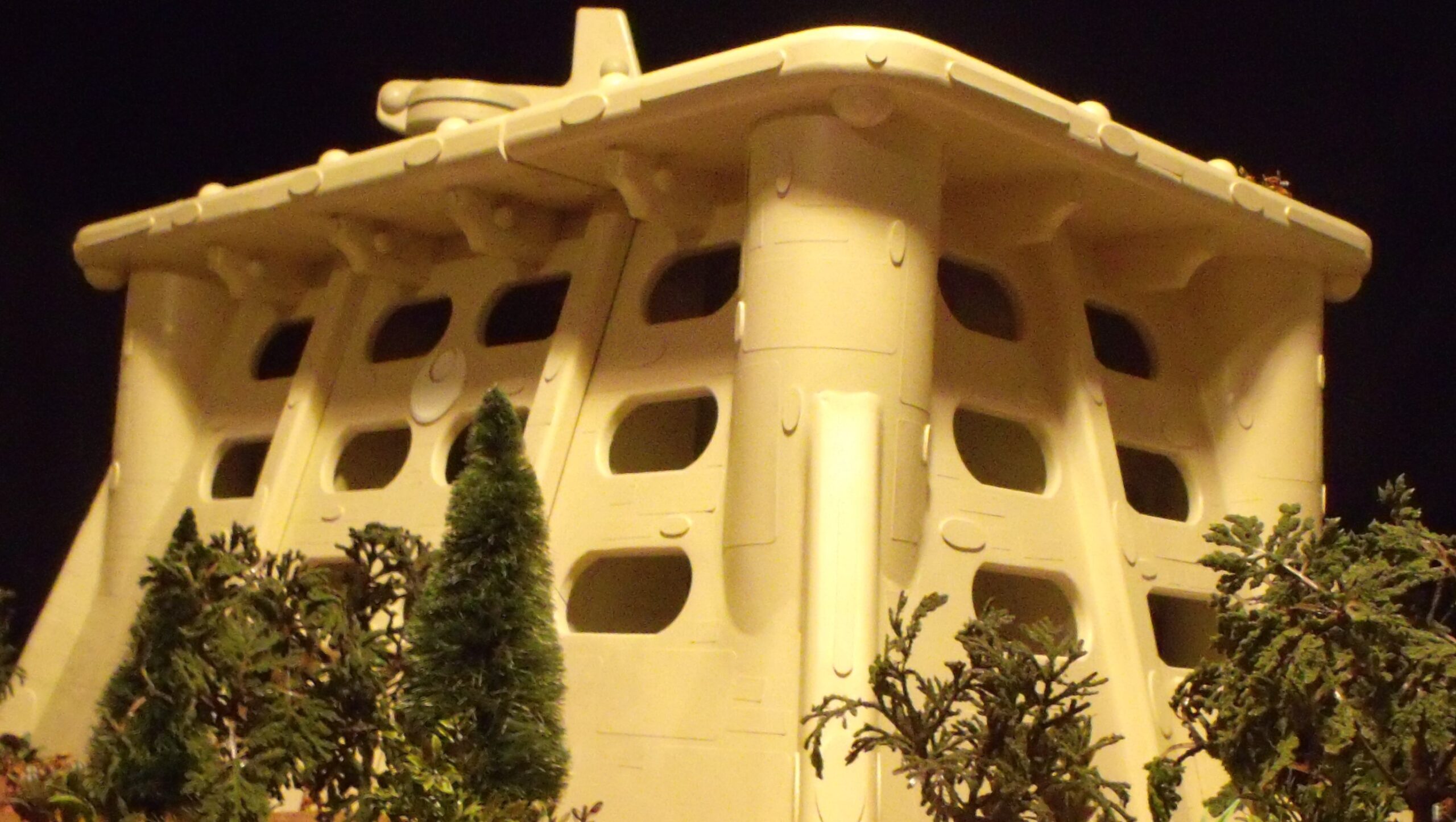 Making a large multipart building is a little different than making a normal one for several different reasons. True it's basically just a bigger version of smaller buildings, however because of its size it does have a few problems that aren't usually encountered with smaller buildings. The most obvious of the problems is being able to store the thing when you aren't using it. Making it modular helps, but that can cause its own problems in turn.
Any time you make something in multiple pieces that must fit together you will have seams. Seams don't look good, and the larger the model is the more noticeable they become. Having a plan to deal with the inevitable seams ahead of time makes it a lot easier to make something large. There are several different methods that can be used to camouflage your seams, but we will only talk about the two that are easiest to use.
Whenever possible use perpendicular surfaces. A joint where two perpendicular surfaces meet makes a seam look like it belongs there and is therefore not very noticeable.
The building in this sketch is designed using this principle. All of the seams on this building are designed to be at perpendicular surfaces. This modular building is four separate pieces, but when assembled will look like one solid building. This design can be used as a single large building, as four small table edge buildings, or as two medium sized table edge buildings.
The next method is for dealing with parallel surface edges. This provides a visual distraction to make the seam less noticeable. In its simplest form this is just a piece of molding to cover the seam and add perpendicular surfaces. This molding can either run parallel to the edge, or overlap it. Having an overlapping joint is very helpful if your pieces don't fit together perfectly, but requires a larger piece of molding and is therefore more noticeable.
In its extreme form you can intentionally use something large like a buttress to conceal the seam.
In this building one side of each piece has an overlapping molding attached to it. The parapet seam is still exposed, but it is a fairly minor problem, and would require a major amount of work to fix.
Placement of seams and your plan to deal with them needs to be a part of the design of your large structures. You probably won't be able to make them all unnoticeable, but you can make your model look a lot better by dealing with the worst ones. In part two we will talk about actually making the model.