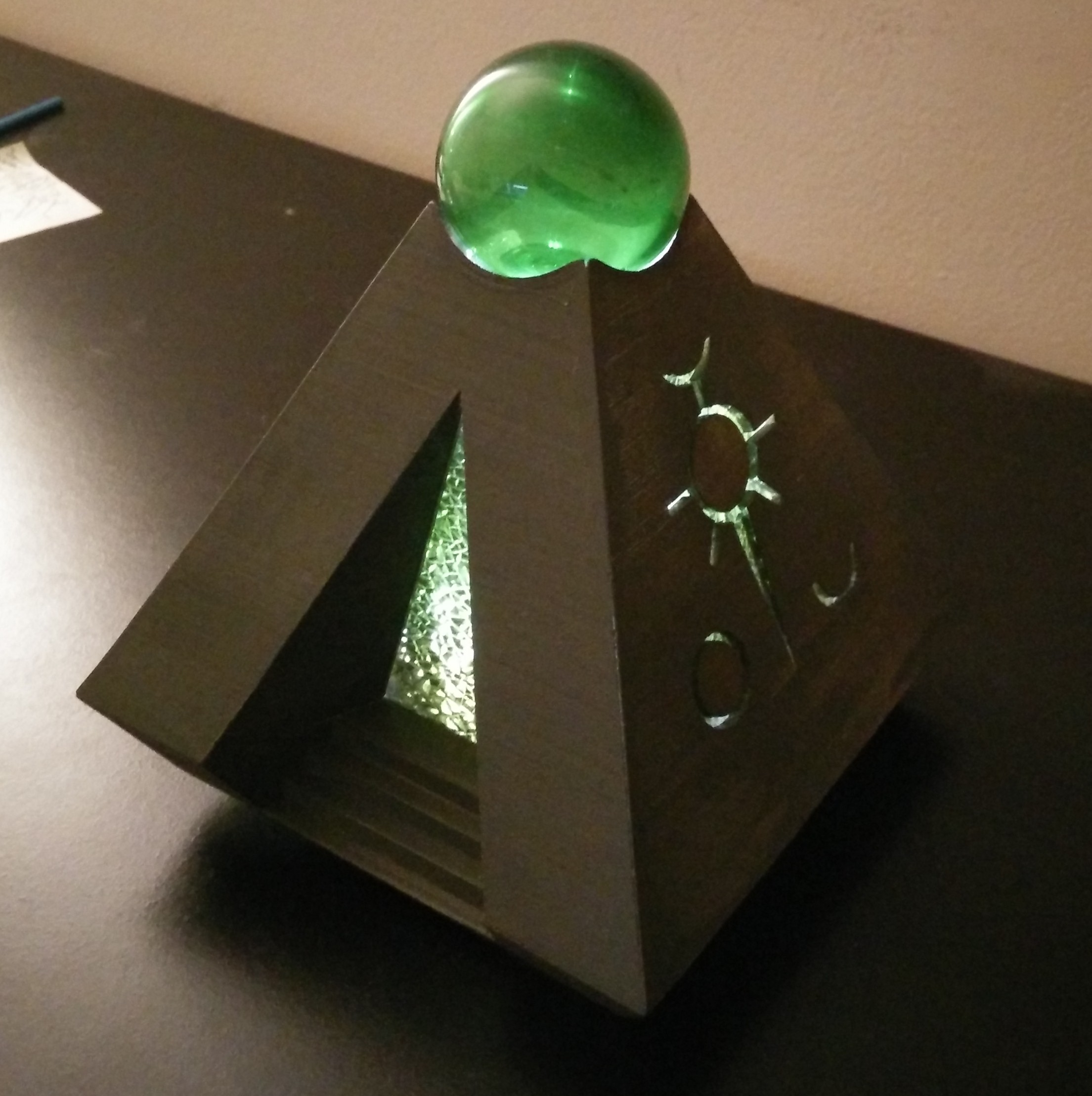 We have finished our first usable printed monolith, and the results are pretty neat! For more details on how we made this, you can check out parts one and two.
The first three pictures here are washed out because of our camera's flash. That also made it easy to see the translucent pieces without the light behind them though. It makes a nice model as-is, but it really is designed to have a light on the inside.
Here it is, with that green robot glow.
For dramatic effect, we of course had to try it with the lights off.
This is what happens when you make the light too bright. It shines through the plastic, highlighting the print layers.