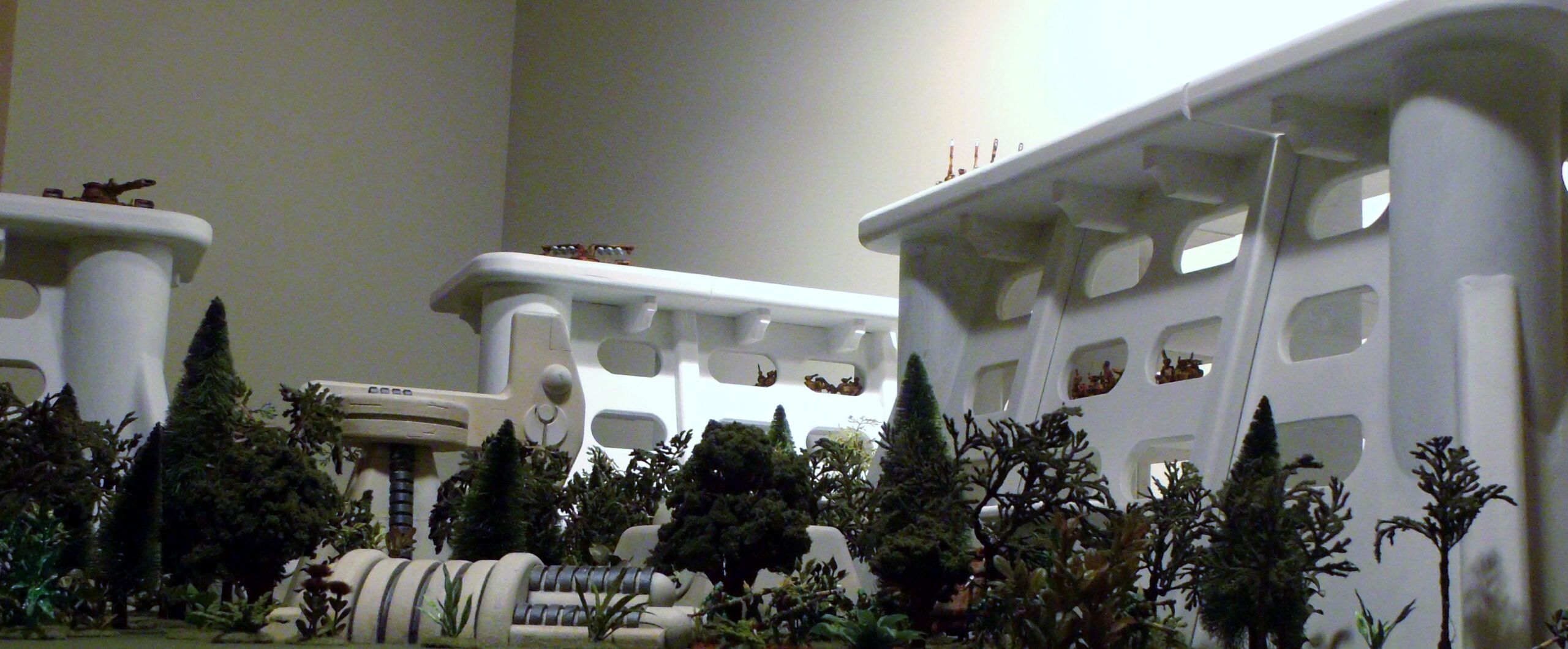 There is just something about a really large building that brings a city fight table to life. Without it, you're left with just a village fight table, and that just doesn't have the same ring to it! True scale buildings make for a completely different type of battlefield; they aren't for the faint of heart!
This is the first building of our Tau City fight table! We are planning to eventually make a total of four or five buildings, with this one being (by far) the largest. The structure consists of six main pieces with two separate doorway pieces. We have left the doorways as separate pieces so that they can be located at different places on the building if we want to split them up. It also gives us the option of changing the look of the buildings by making different doorways in the future. The window openings were intentionally made very large to enable us to fit hands through and place models inside.
Making large buildings in multiple pieces like this has several advantages over the traditional single terrain piece. Having the ability to disassemble a large terrain piece has some big advantages as far as storage and transportation go, however the greatest advantage is in the ability to utilize the large building as several smaller partial buildings.
This slideshow requires JavaScript.
This single building can be used in many different ways, and will remain exciting to play games with for a long time since it will be a different setup each time. When combined with other buildings we have planned, the number of possible table configurations becomes enormous.
This slideshow requires JavaScript.